To become a client of Heritage Private Wealth Pty Ltd (HPW) you must subscribe to our Private Client Service offer. This occurs once you are satisfied with the recommendations set out in your Statement of Advice (SOA) and you have signed engagement documents.
When you have done this we take care of all the paperwork associated with the implementation of our recommendations. In some cases this is relatively simple and is completed easily. However, where there are complex issues such as multiple rollovers of superannuation and transfer of share ownership it can take much longer.
Once all this is finalised we usually meet again to reconfirm what has been done and also to restate the agreed Private Client Service relationship.
Our Private Client Service includes the following elements:
A regular scheduled review of your financial position, including your investments, once or twice a year, depending on your fund balance and needs.
Completion of personal tax returns where required (completed & lodged by an associated company, HPW Tax Services Pty Ltd).
Liaison with relevant parties such as employers, superannuation funds and Centrelink.
Notification of significant events that may impact on your financial arrangements such as legislative changes, new investment opportunities and concerns over existing investments.
Discussions by phone, email, internet or personal meetings on any aspect of your financial position which causes you concern. This is in addition to the scheduled review meetings.
A quarterly newsletter covering topics of interest in personal finances.
A regular economic and market update provided by a major fund manager.
An annual Federal Budget overview covering areas relevant to personal finances, the economy and investment markets.
Referral to appropriately qualified professionals for advice in specialist areas such as Wills, Powers of Attorney, self-managed super funds, aged care planning, complex insurance needs and complex tax structures.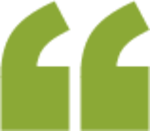 The function of economic forecasting is to make astrology look respectable.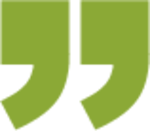 - John Kenneth Galbraith